I should be working on my thesis prospectus right now, but there's nothing like a paper to make you decide to catch up on blogging.
As the previous post said, I spent yesterday at the Edward Jones Dome in St. Louis following my Character Profile subjects (all 120+ of them) through the paces of performing at a band festival. Theoretically the photos I took would be incorporated into my Picture Story multimedia piece, but that's going to need some serious re-editing in order to fit in the additional element of festival competitions. We'll see if I have time to pull that off (again, that thesis prospectus…). In the meantime, here's a visual summary of (almost) everything that happened yesterday.
Silhouettes. I couldn't help it.
For better or worse, I don't usually take photos like this. Let me know if you think it worked.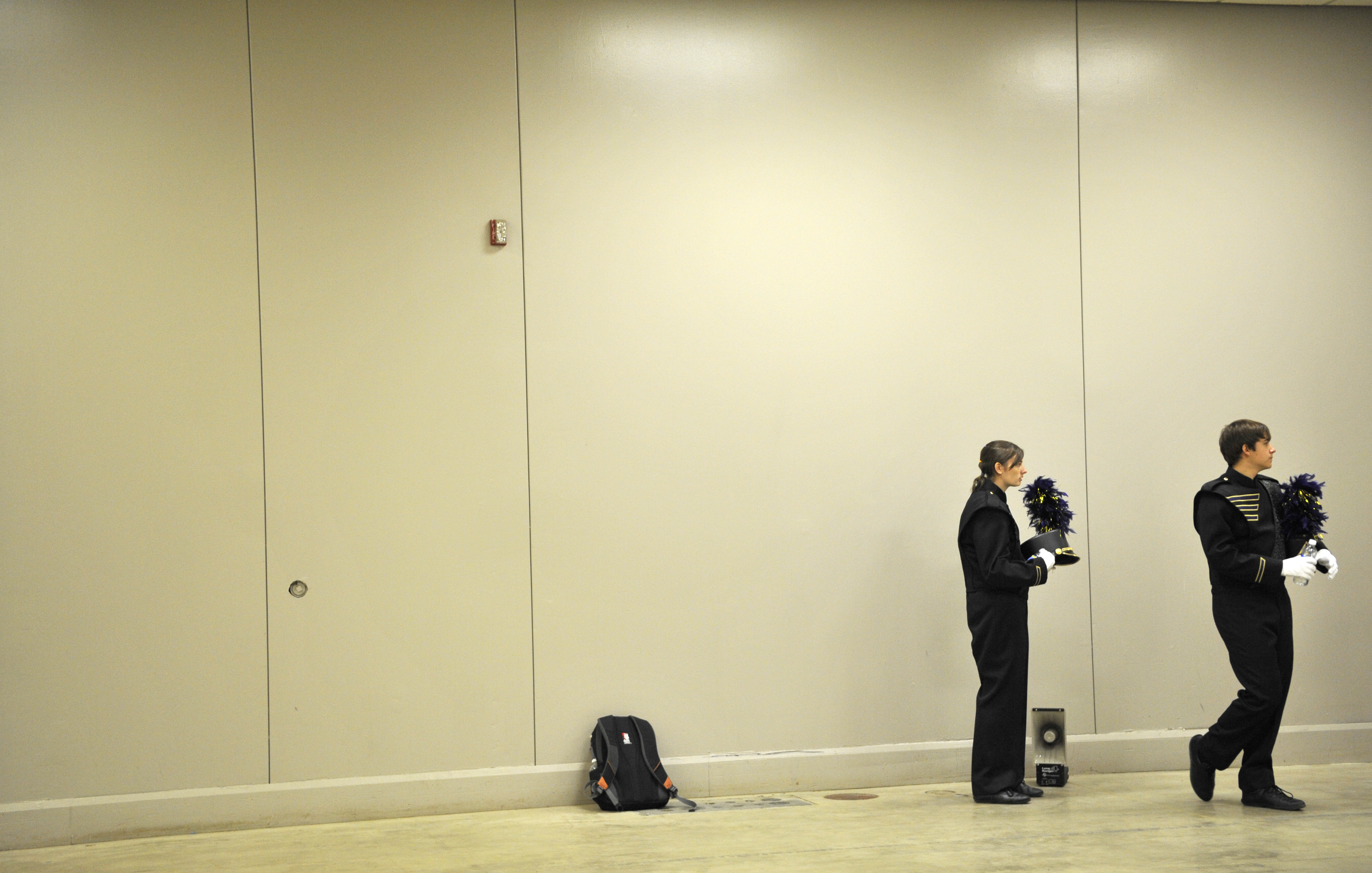 Holding their certificate of recognition- but no trophy.
One of the winning bands got to the parking lot at the same I did. I have to figure out which one! Argh.