Still working on the World Cup feature. I went to the England/Germany game at ten in the morning on Sunday (after getting up a 7:30 to haul over to West Tisbury for photo shoot with a farmer. Blah).
There were quite a few England fans in the restaurant, but despite some promising play in the first half, the game did not go the way they wanted it to…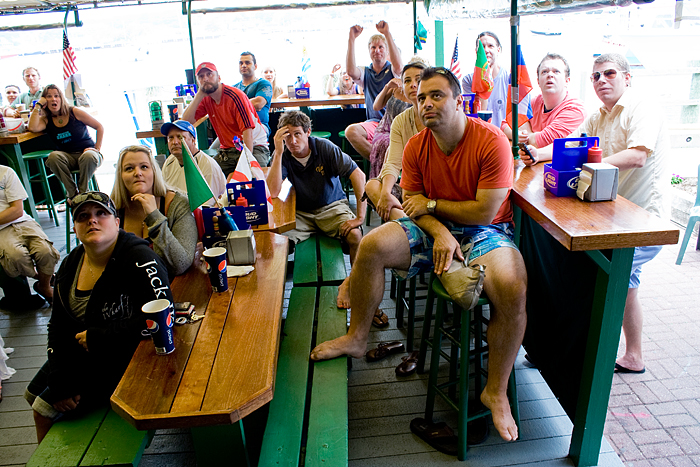 (MU photo-js, doesn't the guy in the middle look like Joel? Unreal.)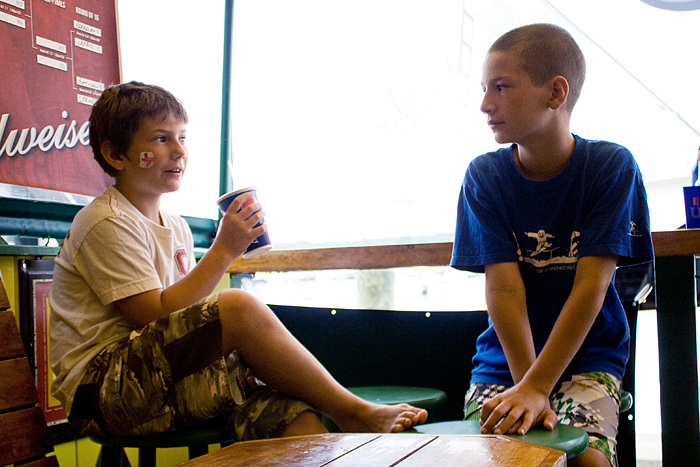 Future pubbers.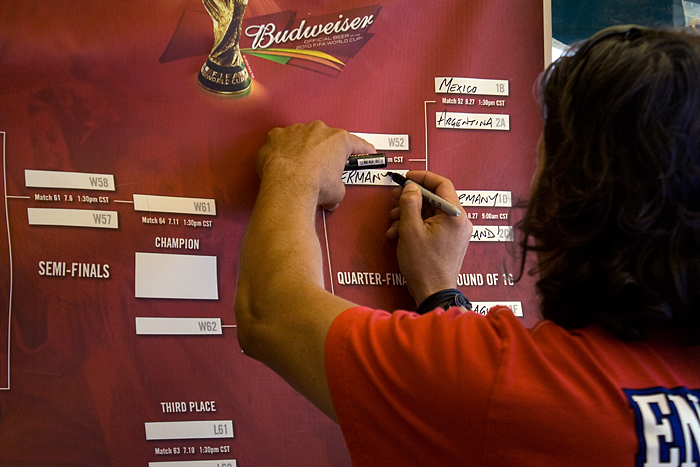 Bartender Garry Metters fills in the World Cup bracket hanging on the wall of the Coop de Ville. "You have no idea how much it hurt to do that," said Metters, who is from England.
I had two shoots worth of losing teams' fans, which was annoying. But fortunately, there was a still a Brazil match to go watch.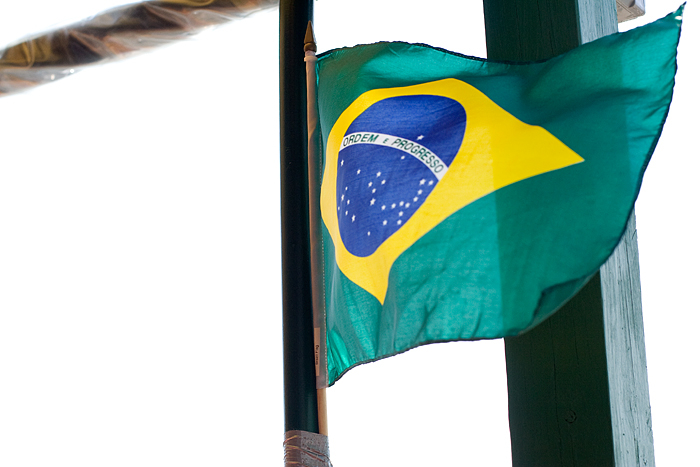 I mentioned before that there's a huge Brazilian population on Martha's Vineyard (before that it was a large Portuguese population who came here for the whaling). It was a very different experience watching them watch the game–unlike US fans, or even England fans, they just EXPECT that Brazil will win. It's a given. The tension that was building in the US game and the sad resignation that showed up during the England match weren't there at all. I've never really seen any fans with that kind of wholly confident outlook towards their team. That's not to say the Brazilian fans were at all boring or subdued about showing support, though.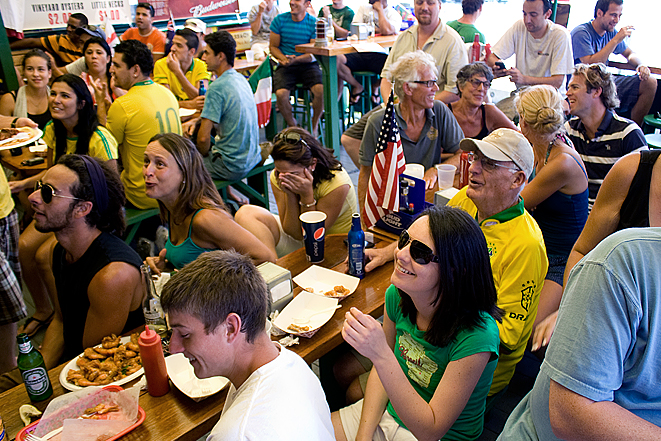 Vani Pessoni buries her face in her hands after watching Brazil miss a goal opportunity in a World Cup Round of 16 match against Chile. Pessoni was on call at the hospital where she works at the time of the match. "I'm a freak," she says of her fandom. "I get way too into it."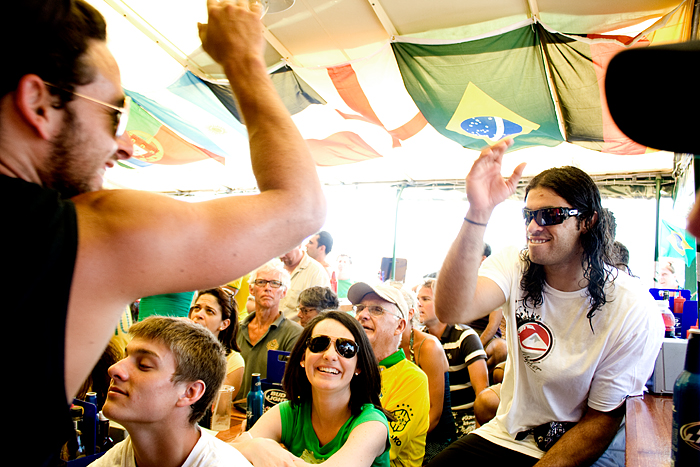 Luis Lopes (left) high-fives across the table after Brazil scores a second goal against Chile. The Brazilian team could be even better than it is, according to Lopes, but "they go for the big-name players" when making a roster, rather than pure talent.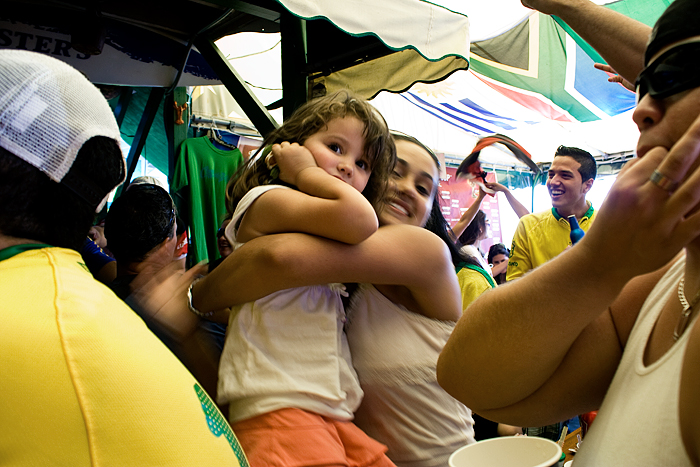 Meadow Willoughby, 3, plugs her ears to block the roar of the crowd as mother Tatiane daSilva embraces her after watching Brazil score a third goal against Chile.