This is me, 22 years ago!
The photo was taken the day I got my very first fake eye. I didn't get another one until I was nine. And after that, I went fifteen years without a change. So it had been a while.
But I have a new one now! I went to my ocularists in Boston today, and decided I wanted to take photos during my appointments (Joyce and Kurt probably thought I was crazy). I actually made a job profile video of the eye-making process (at an office in St. Louis) for Picture Story, but a) the video is not very good at all and b) I wasn't a patient then.
I usually don't like turning the camera on myself; it makes me feel like a serious egomaniac. But I really wanted to show this process the way I experience it, not the way somebody doing an actual Journalistic Story would shoot it…so l didn't ask to go watch some parts of the process just to photograph them (if you're curious, you can watch the bad video), because that's not what I would do during a regular appointment. All of the photos were taken while I was sitting in my chair watching the magic happen (except the last one, which I took just outside of the office (hence the odd lighting)).
Joyce and Kurt made the new eye by building around the first one, so I went without for a while (got to walk around with a badass patch on when I went to get coffee). It is a very strange sensation, like the feeling you have when you lose a tooth and that gaping space is left behind.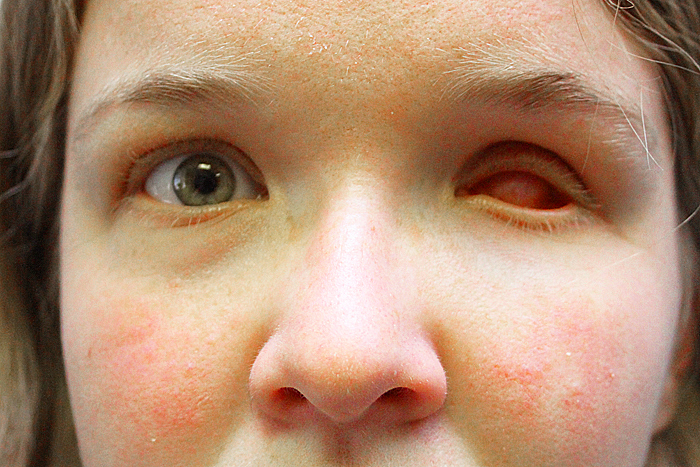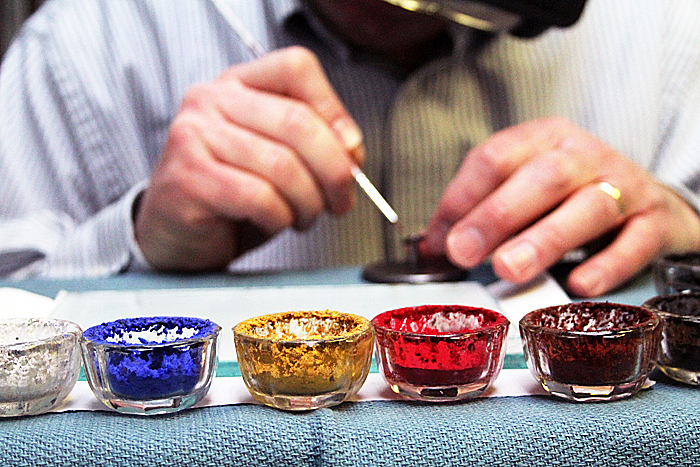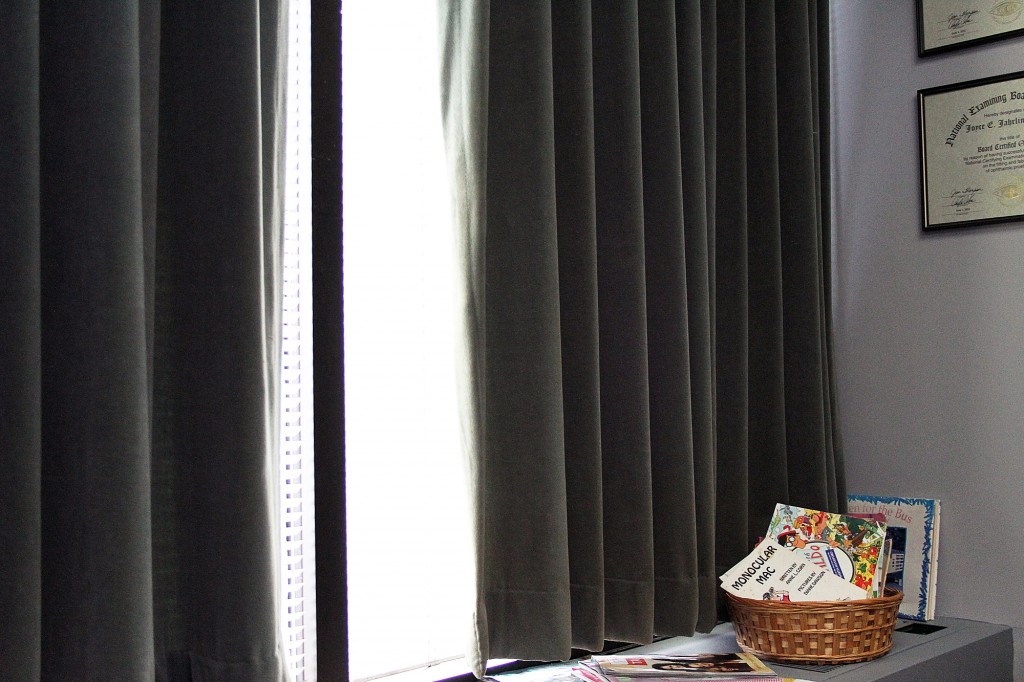 They didn't have books like "Monocular Max" when I was a kid. I feel old.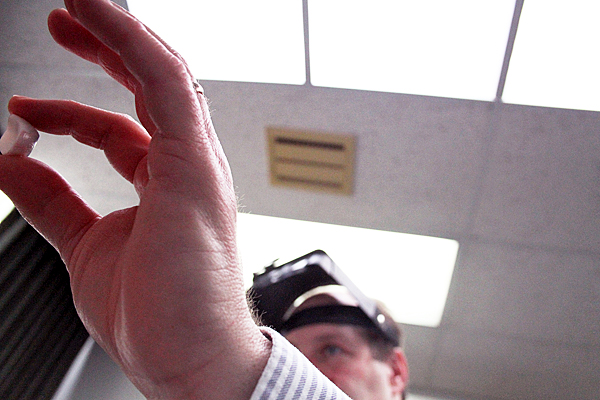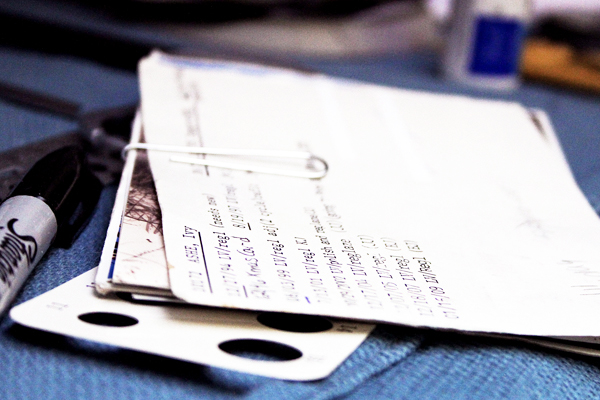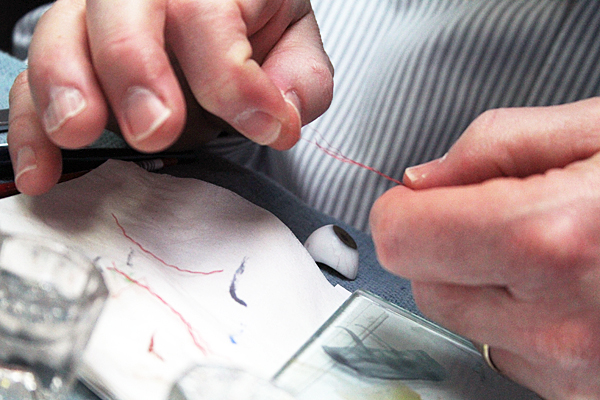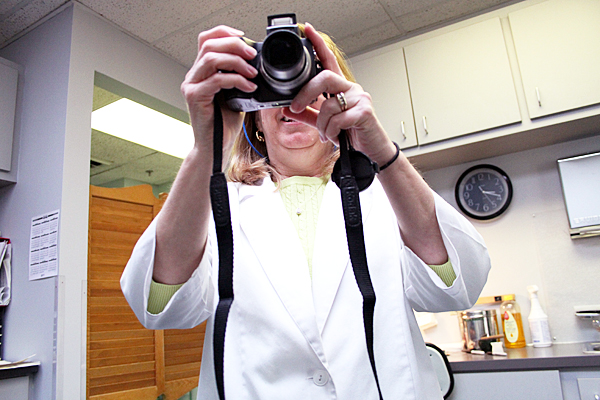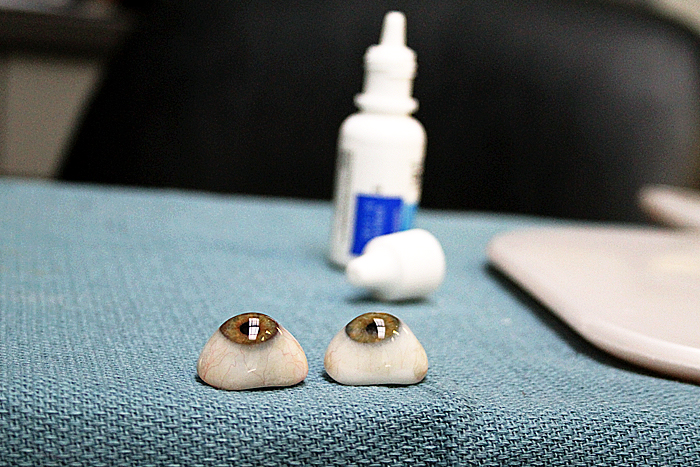 I'm still deciding how I feel about this eye.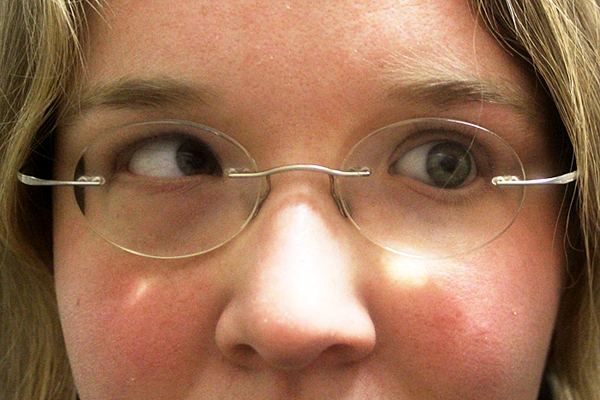 The old one used to be a bit too small for the socket; it would get all squinty, and my glasses prescription was adjusted so that my useless left lens has a magnifier in it to make the eyes look more balanced. Now that I have a larger eye, it looks huge through my glasses (then again, I'm probably the only person who notices these things). Time to get a new prescription, I guess!
Also, the toning on a couple of these images is driving me crazy. I've given up for the time being, but will probably update later when I get the color balances more in sync.