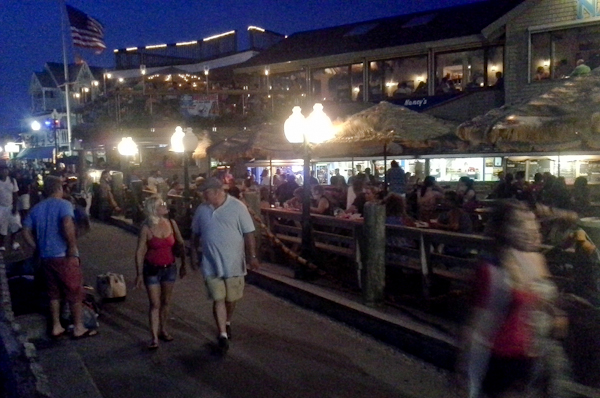 JULY 19: I was lazy today, but not so lazy that I didn't take a picture at all. Hooray! I biked into downtown OB, near the harbor, on a Friday night to see what I could see. It was, as per usual, very busy. Cell phone photo.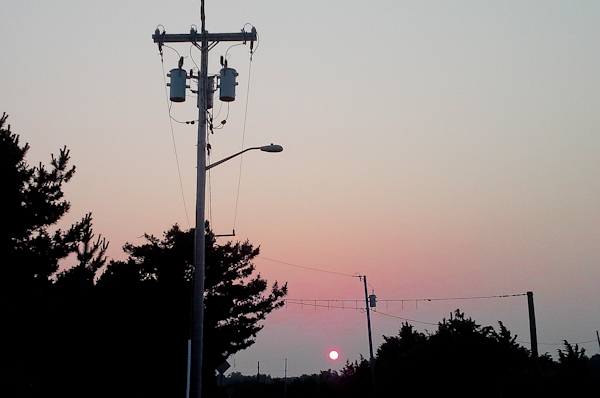 JULY 20: The reason I have been biking is because my twelve-year-old car, with its 270,000 miles on it, died last week. I bought a new (well, new-old) one off-Island but couldn't bring it back right away because there was no space on any of the ferries. So I kept using my friend's bike to get around. I took this photo when I was on my way to my morning job in Vineyard Haven (doing baking things). The sun was actually far more pink, but my cell phone can only capture so much.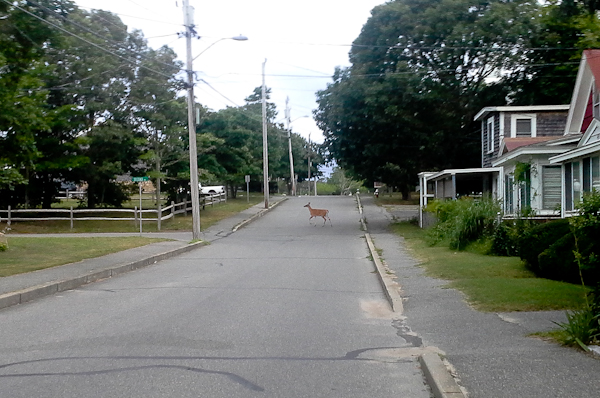 JULY 21: This morning when I was getting ready to head off to Vineyard Haven I spotted this girl on my street! It made me glad to be biking, because if I'd been in my car I would never have gotten the photo. You would think the deer would retreat into the state forest with so many people in Oak Bluffs in the summer, but apparently they can make it work. Cell phone photo.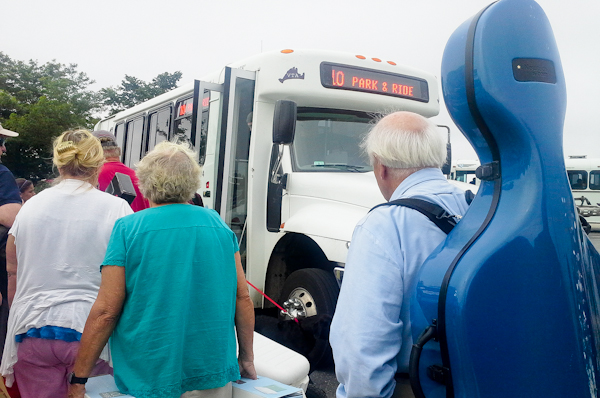 JULY 22: Saw this gentleman while standing in line for the bus in Vineyard Haven. I just loved his festive blue double-bass backpack. Cell phone photo.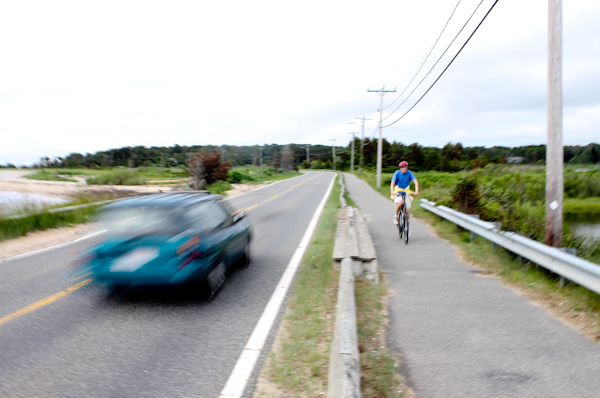 JULY 23: I was helping out with photography for a massive coastal erosion project the paper did this summer, and was trying to get high enough up to show just how narrow the barrier road is that separates the ocean (on the left) from the pond (on the right) is. I didn't really succeed, but I did get a nifty motion blur photo.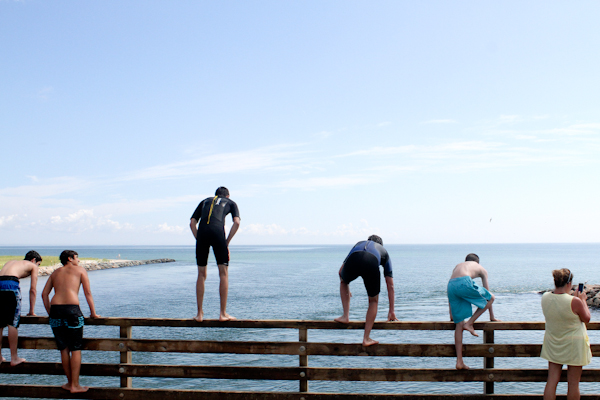 JULY 24: Bridge jumpers at Second Bridge (next to you watch Jaws, look for it! It's the bridge the shark swims under to get in the pond). This came out very well considering I took it from a moving bus.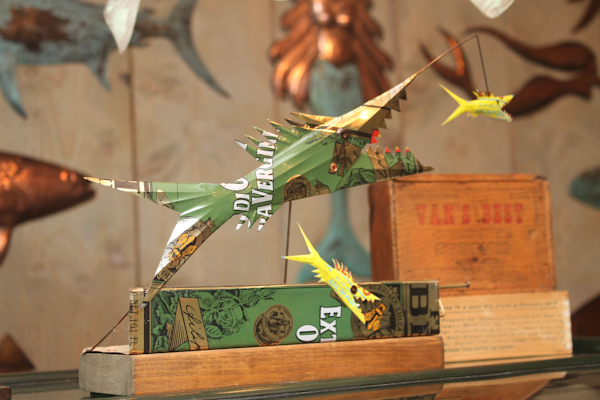 JULY 25: I started work on a long enterprise story today, and was in Menemsha at the Copperworks when I saw this creation of Scott McDowell's. When you turn the crank, the big fish "eats" the other one. It's all handmade, and very nifty.
JULY 21: